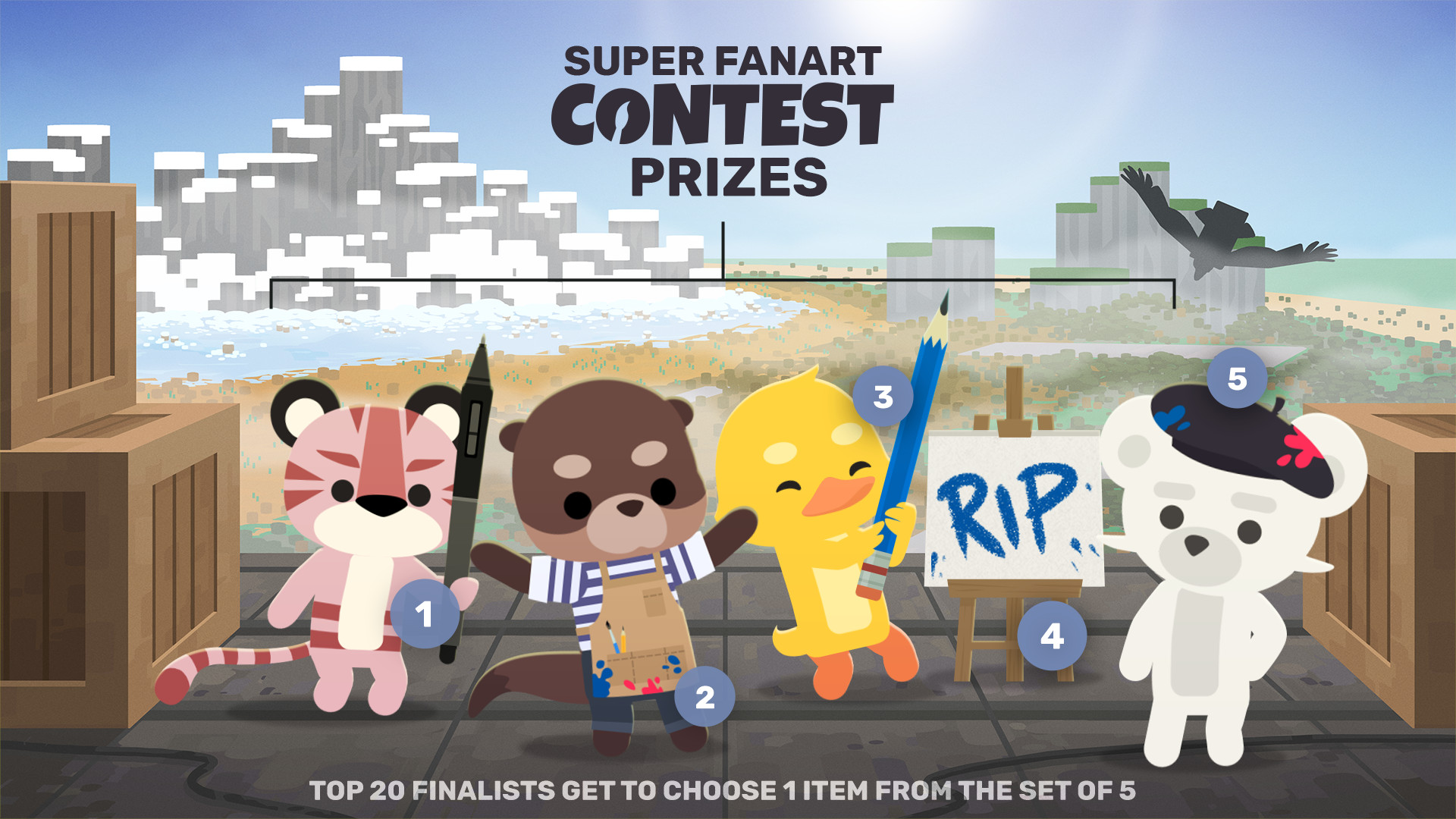 Just like previous contests, there was so much more amazing art beyond the top 20, so we're featuring it all here. We'll also be giving everyone who participated a Green Crayon melee weapon item once it has been added to the game in our v1.4.1 May update. If you participated in the contest, we'll reach out to you in May via the Discord username you provided to us when you submitted your piece of art!

As we mentioned in our blog post, in light of the unfolding crisis in Ukraine, we made the difficult decision not to release a war-themed episode of Super Animal Royale Tonight. But, we didn't want to cancel the contest that so many of you put so much effort into, so we went ahead with the release of this site and produced the above video to honor your amazing work. Even though all these pieces were created and winners selected before Ukraine was on all our minds, many of them contain poignant reflections on the costs of war that hit even harder now. Everyone on the Pixile team was so impressed by the talent and creativity on display here and although the winning pieces will not be displayed in-game at SMOMA for now, we do hope to bring them to SMOMA in the future.
If you'd like to participate in future art contests, you can get the announcements/info in our Discord server, or follow us on Twitter (@animalroyale), Facebook (@animalroyale) and Instagram (@superanimalroyale).