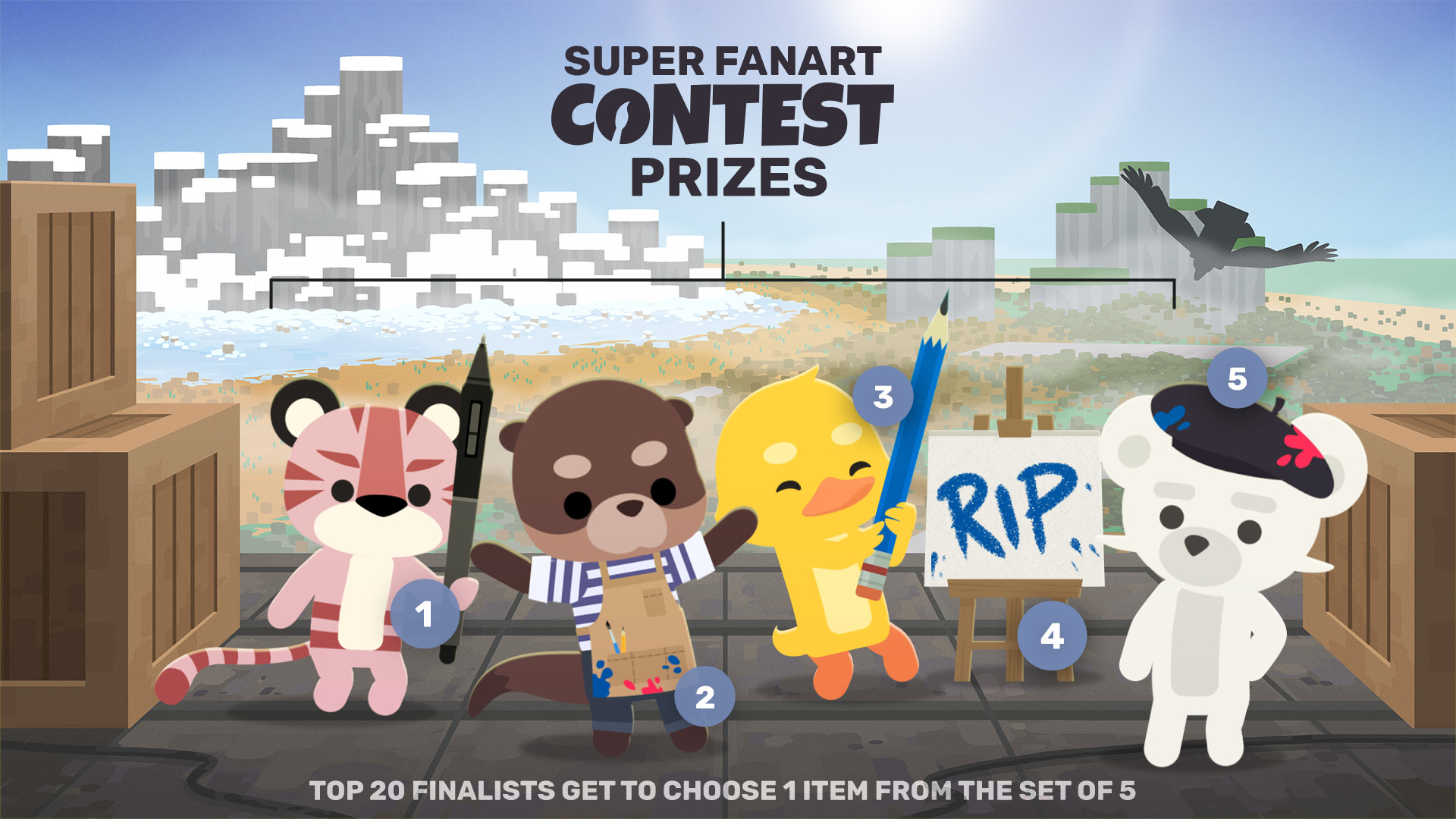 Thank you so much to everyone who submitted these amazing pieces for our "All I Want for CRISPRmas Is You" Super Fanart Contest! The author of the winning piece (wvbBB) will receive the grand prize Golden Paint Brush melee weapon item for Super Animal Royale and both the winner and the top 20 pieces will get to choose between 1 of 5 of our special edition art contest items (see above). Just like last contest, there was so much more amazing art beyond the top 20, so we're featuring it all here and giving everyone who participated a Red Crayon melee weapon item. If you participated in the contest, be sure to reach out to Logan (ST34M)#0001 on Discord to get your Red Crayon code. We'll also contact all contest winners via Discord and provide you with your items as a single use redeemable item code.

As of this update, you'll also be able to view all the winning submissions in-game, at the SMOMA gallery, located in the southeast corner of the Welcome Center!
If you'd like to participate in future art contests, you can get the announcements/info in our Discord server, or follow us on Twitter (@animalroyale), Facebook (@animalroyale) and Instagram (@superanimalroyale).